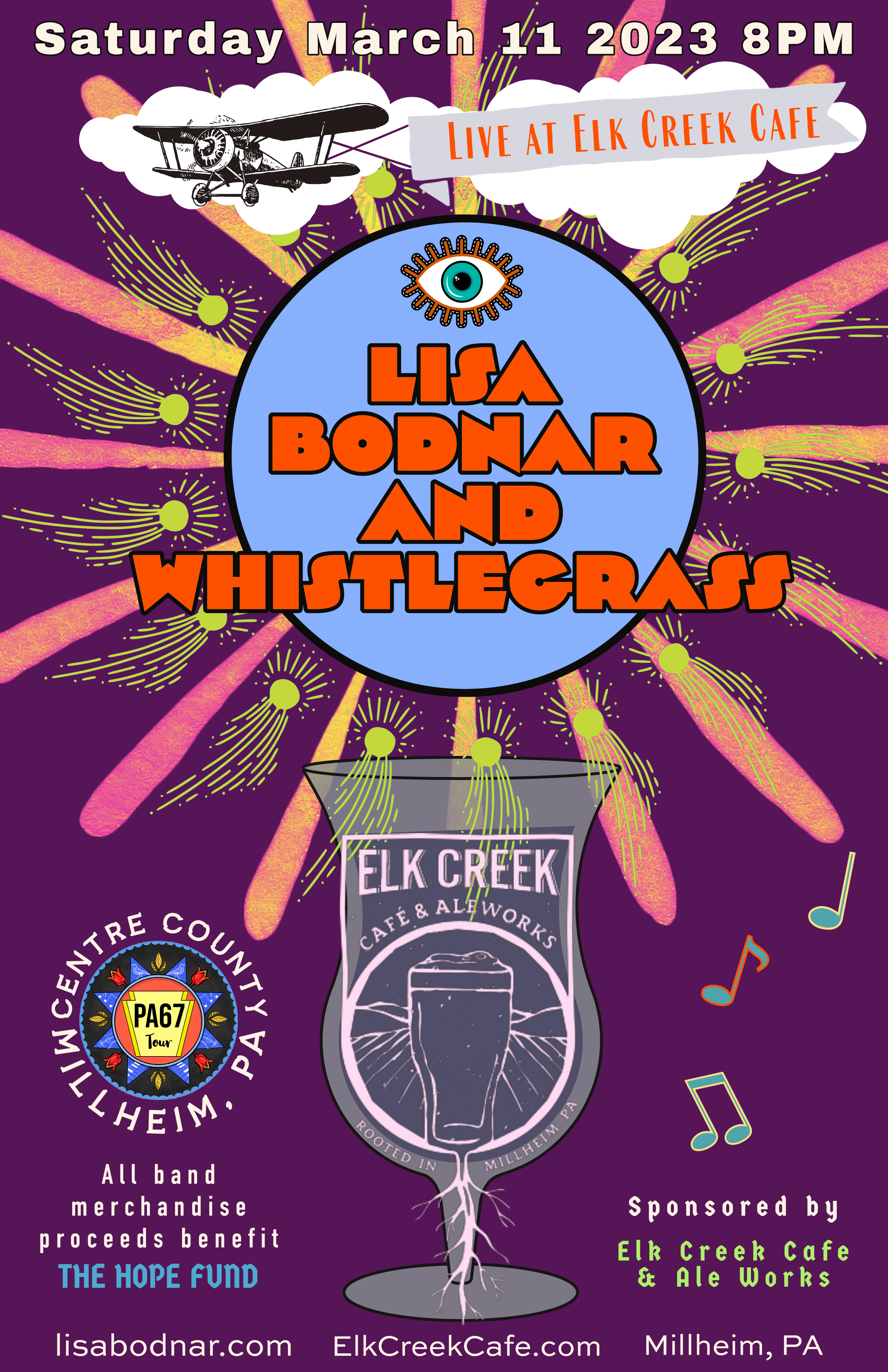 We are excited to announce that Lisa Bodnar and Whistlegrass are heading West and are bringing their Americana/multi-genre sound to Centre County on March 11! 
When Tim Bowser, the proprietor of the Millheim-based bistro/brewery that has a killer soundstage and listening room reached out last November to inquire about a performance, the timing could not have been more perfect. As a result, Elk Creek Café and Ale Works was added as a stop on our 67 county tour across Pennsylvania. Since a big component of our tour is about giving back to the community, we are highlighting the non-profit organization, The HOPE Fund. This organization helps Centre County citizens weather some very challenging circumstances ranging from tragic losses, to medical crises and personal disasters.
For this concert event, the HOPE Fund volunteers will take over our band merchandise table. 100% of all music and shirt sales are direct donations to the HOPE Fund. So come out and support this amazing organization!
We hope you will join us for an evening of community, amazing cuisine, delectable brews, and soulful music. Tickets are available here: https://www.eventbrite.com/e/lisa-bodnar-and-whistlegrass-tickets-544611927937